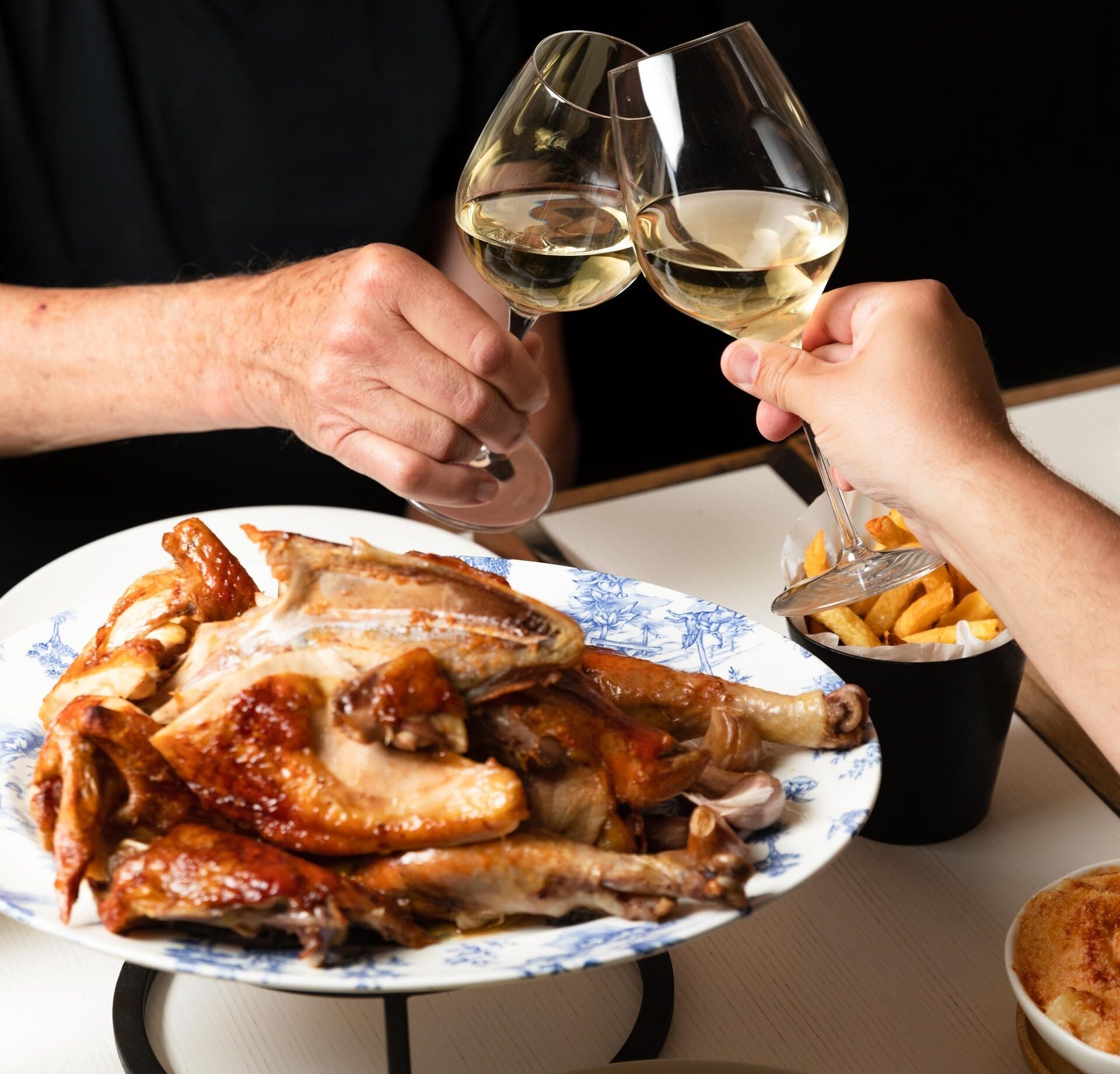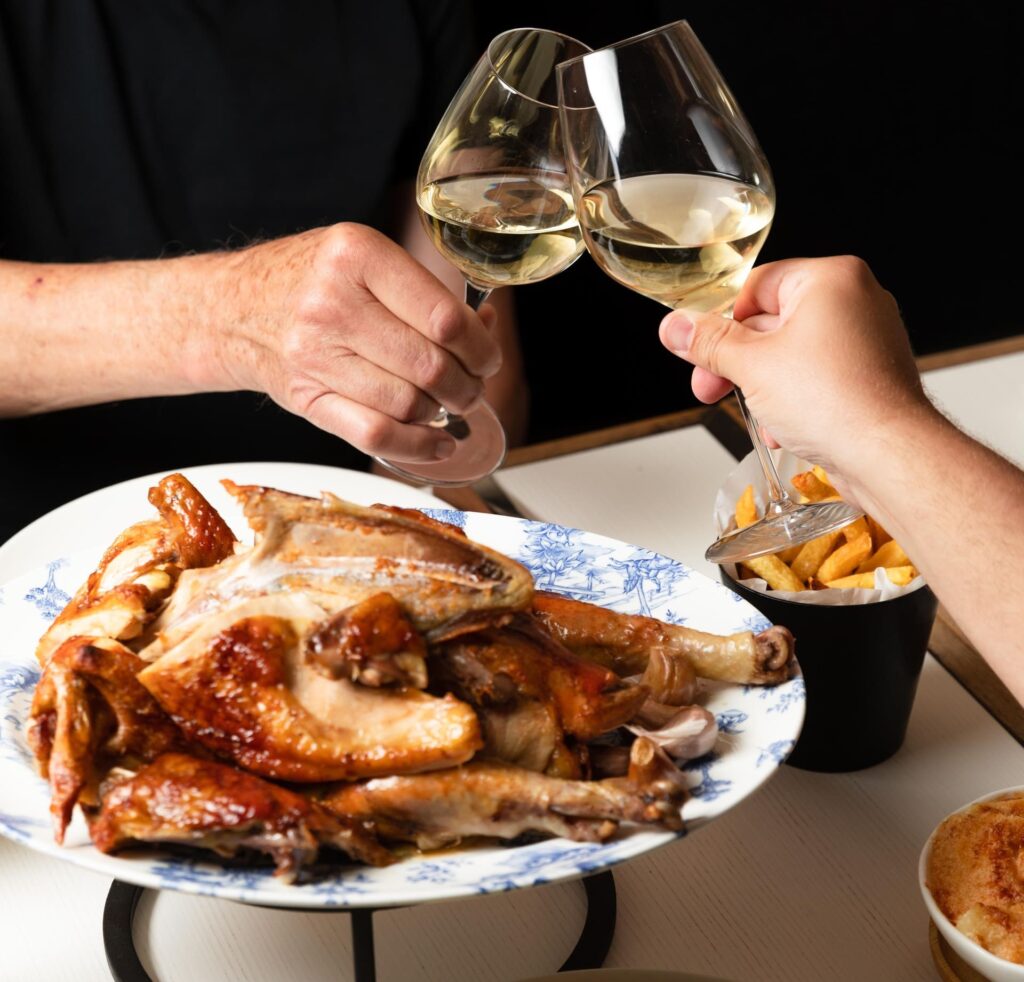 " The emotion of a well treated meat "
At Le Coq & fils, we come to peck, yap, and celebrate beautiful French heritage poultry breeds.A 100% poultry centric and bistronomique Cuisine for fine beaks!
We are talking here about high levelsustainability, pure poultry breeds, good genes, strong relations with committed farmers and producersof animal welfareand a campaigner ChefA unique experience, signed by Chef Antoine Westermann, for poultry meat lovers : quail, pigeon, guinea fowl, duck, rooster, hen, goose & chicken, which shares the flavors of our French country sides.
We like calling Le Coq & fils the Steakhouse of poultry, as well as the house of poultry, a house where we love taking our customers under our wings. More than a rotisserie, it is a tribute to poultry that begins with plenty of hors d'oeuvres to share. 
Before being roastedour fowls are slowly poached in broth according to Chef Antoine Westermann's exclusive technique.
They are served whole to be shared by two, three, four or more, accompanied by garlic confit, jus, home fries, mashed potatoes with chicken broth, Mac & cheese suggestions saisonnièresAs it is very vegetarian friendly, Le Coq & fils offers a large selection of veggie hors d'œuvresas well as the famous Egg'z Burger, a must try.
All sweet beaks will here be satisfied with Le Coq & Fils 100% cooked desserts. The famous Vanilla Bourbon Ile Flottante, the caramelized brioche with seasonal fruits marmelade and vanilla Bourbon custard, the little pots : pistachio cream, lemon curd, dark chocolate mousse and so on…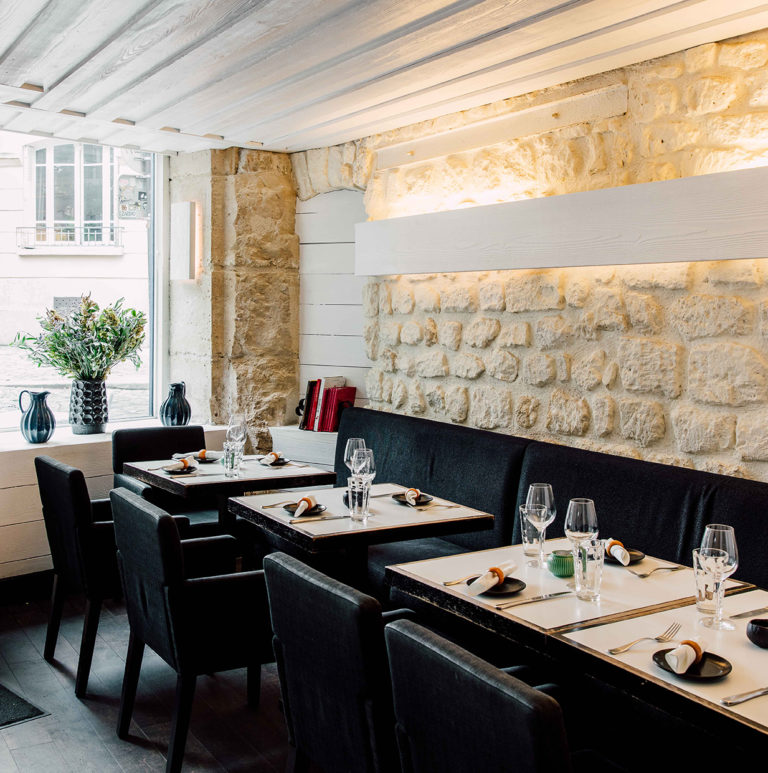 Chef Antoine Westermann's signature table d'hôte
Indoor - Show Kitchen - Terrace in summer
+33 1 42 59 82 89
All year round - 7 days a week
12:00 - 2:30 PM & 7:00 PM - 11:30 PM
98 Rue Lepic, 75018 Paris
Notre terrasse est ouverte !
Come and enjoy our outdoor terrace,
nested up in Montmartre !
N'attendez plus pour réserver !
The Le Coq & Fils experience also means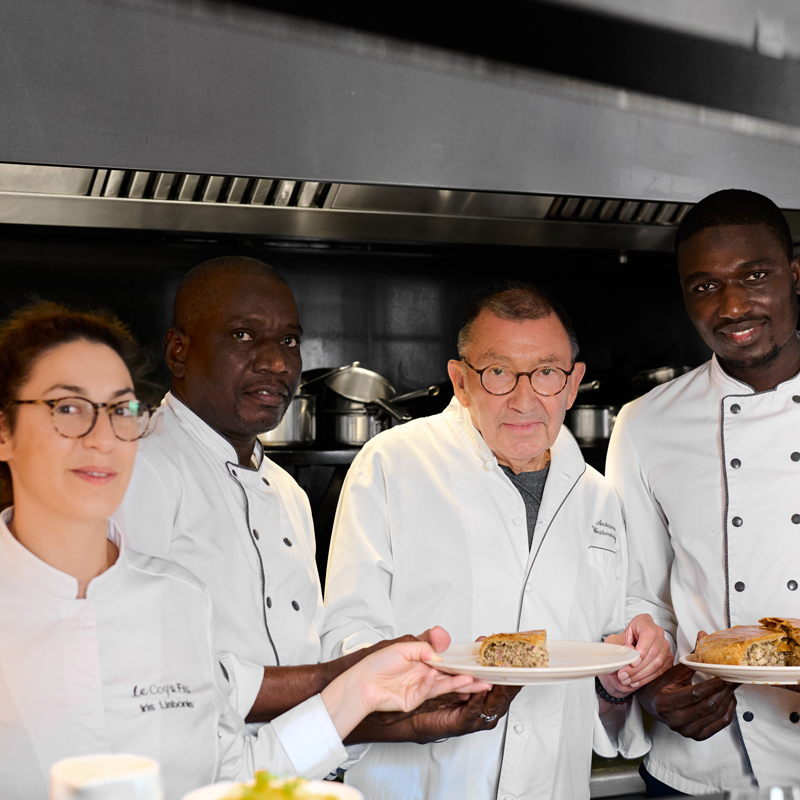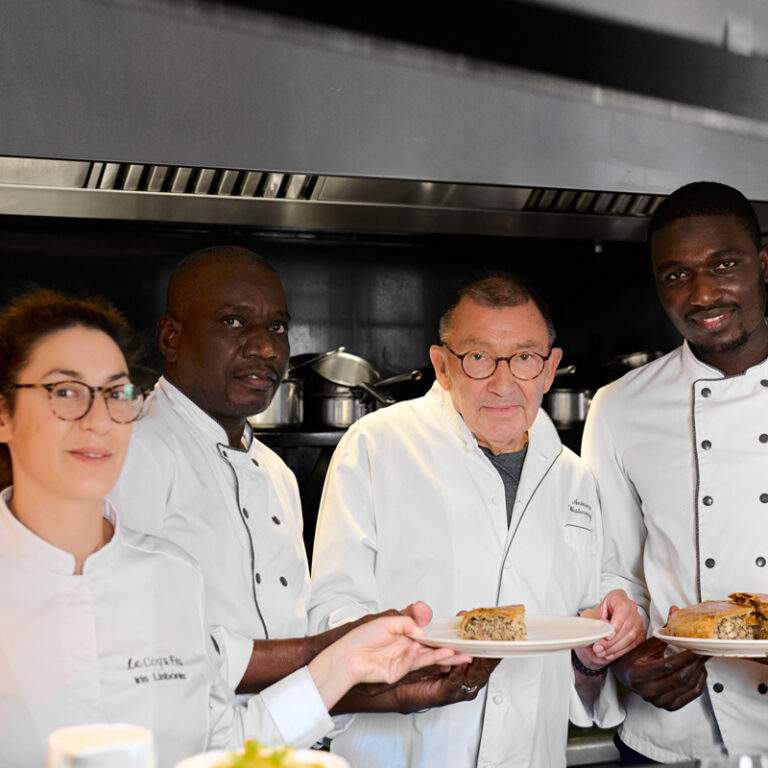 " A great team is build on honesty, but also on a perfect organization process, and regular meetings. But over the top, human is centric. We need to build on specific strength of each member of the team,
dans la bonne communication et l'acceptation de nos différences. »

Chef Antoine Westermann
Iris Lisbonis-Boyer, Cheffe exécutif
Cyril Menard, Manager & Sommelier
Béatrice Campane, Management assistant
Bamba Mohammed, Maître d'hôtel
Nathalie Toulorge, Administration & Accounting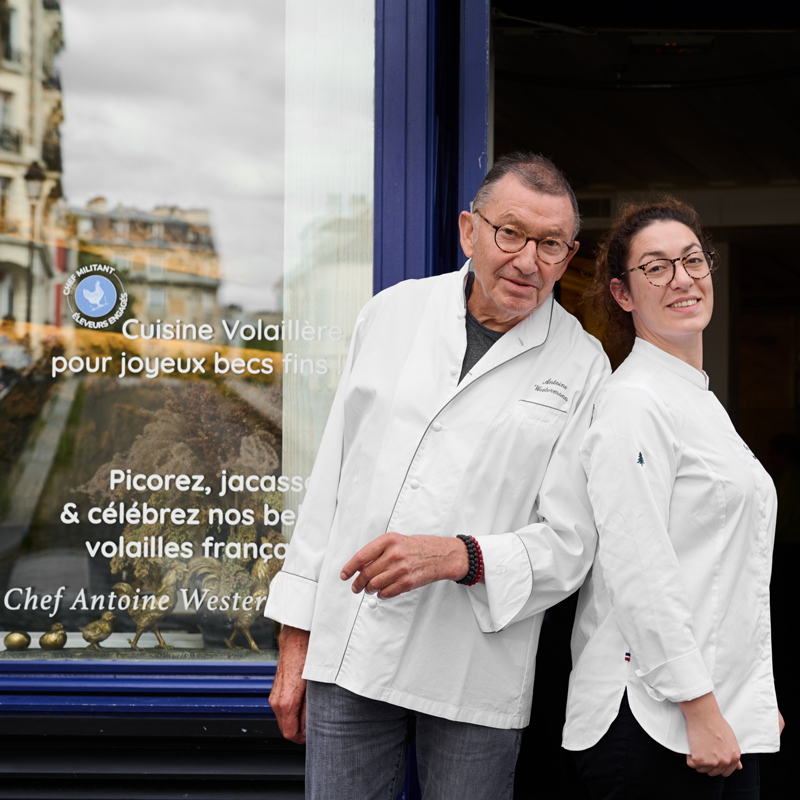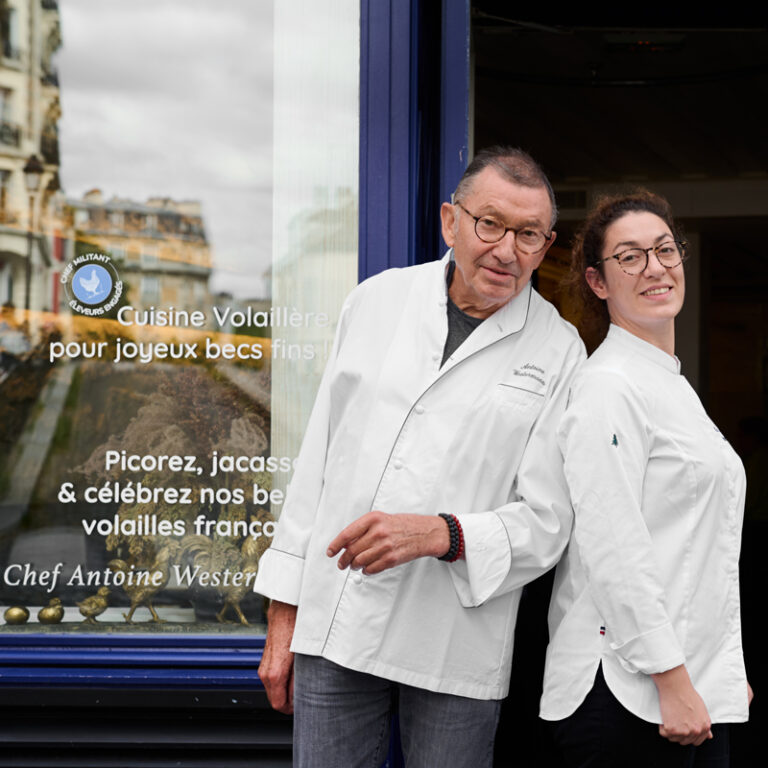 Share your photos with us
with @lecoq_fils
The sweet words of the press