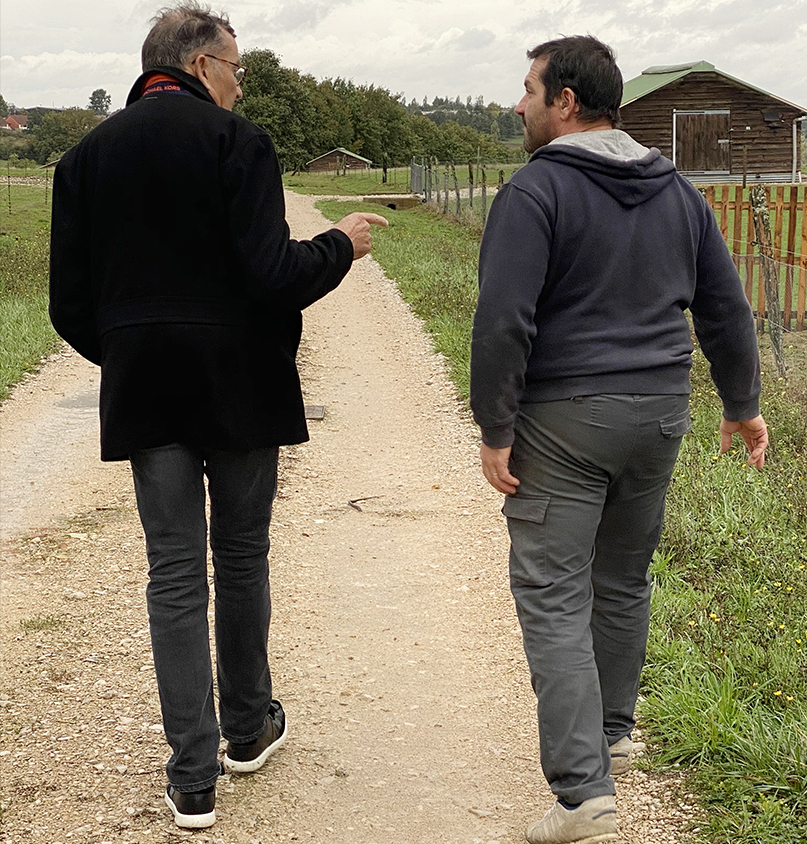 « LE MEILLEUR DE LA VIANDE OU PAS DE VIANDE DU TOUT ! »
Imagined in the heart and head of three star Chef Antoine Westermann who decided in 2012 to go for a new winged adventure, the first concept of "Bistronomie" 100% dedicated to best/first in class poultry was born.
"An animal with a good life, the life it deserves, becomes a great meat to eat".
With 
Le
Coq
 & Fils, 
the
 Fils refer to the 
offspring
, to the pedigree. The aim is to highlight the importance of good DNA and to remind everyone that the cockerel ensures offspring.
Chef Antoine Westermann selects exclusively pedigree poultry, reared in conditions that respect their inner nature and well-being: slow growth, outdoor life, adapted habitat, healthy food. to the pedigree. The aim is to highlight the importance of good DNA and to remind everyone that the cockerel ensures offspring.
It wishes to draw attention to the importance of developing and supporting a quality poultry industry.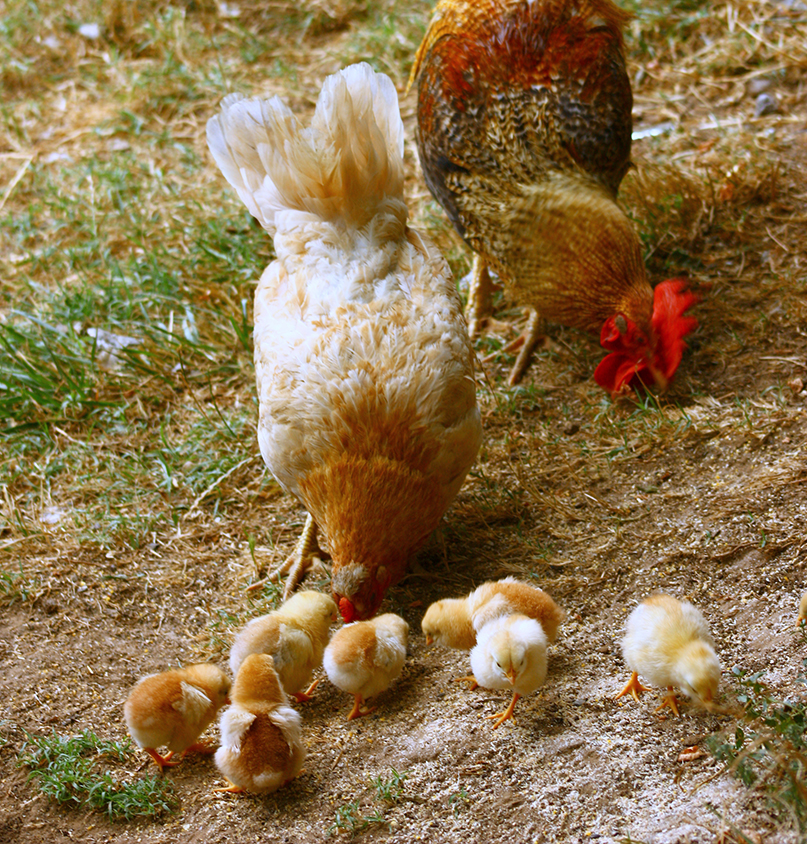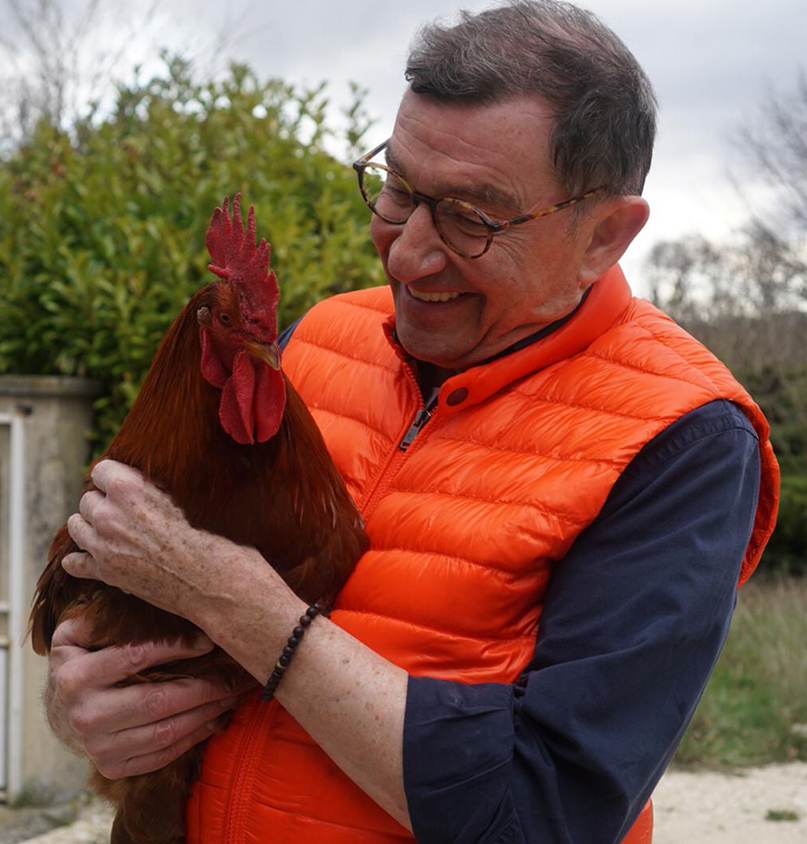 UN SOURCING RIGOUREUX ET CONSCIENCIEUX EN CIRCUIT COURT
Poultry quality, sustainability growth condition of animals are the main concern of Antoine Westermann. Therefore, he gets directly his supplies from selected farmers whose work is outstanding.
According to him, choosing a poultry from a great breed in a traditional farm is a civic gesture.
The Chef is in direct contact with all of the suppliers selected for their ethical and responsible farming. 
fournisseurs
 choisis pour leur éthique et leur production raisonnée
« QUAND UN ANIMAL A EU LA VIE QU'IL MÉRITE, IL L'OFFRE EN RETOUR DANS LA QUALITÉ DE SA VIANDE »
Chef Antoine Westermann
The heritage, source and manner in which poultry are raised requires the chef to focus on each bird exclusive taste.
As he likes to say : "My cuisine is not about surprising people but giving them emotion"
Savoring/tasting is about pleasure and should be about what the meat has best to offer in terms of flavor and texture.
In 2012, after a few years of research, the chef achieved his goal and found the best technique to cook poultry perfectly.
The entire poultry is slowly poached in a broth at the right temperature and then roasted on a pit.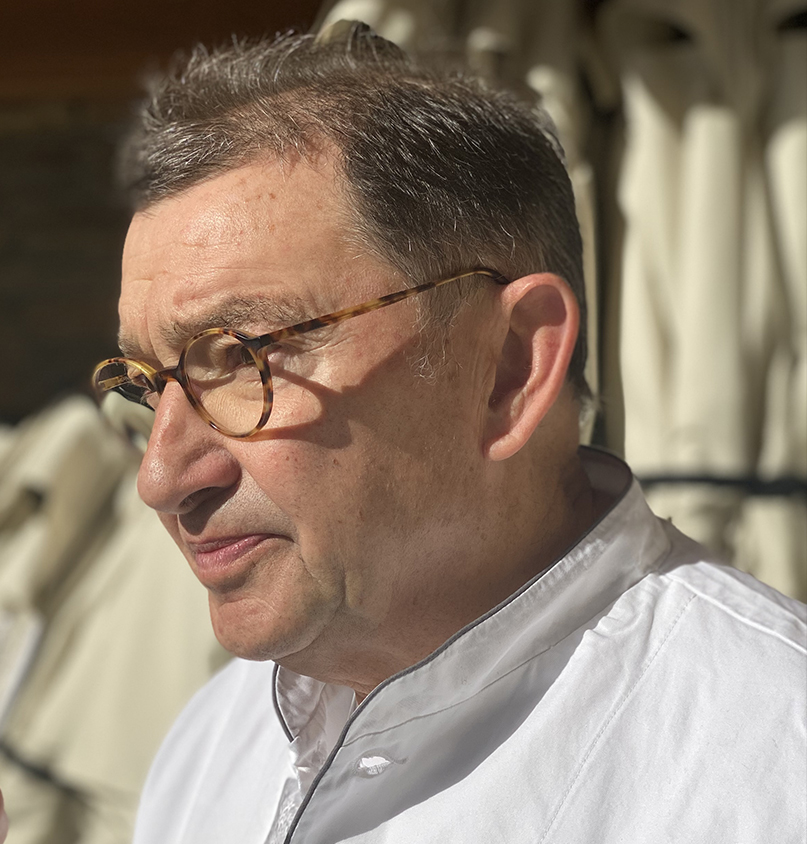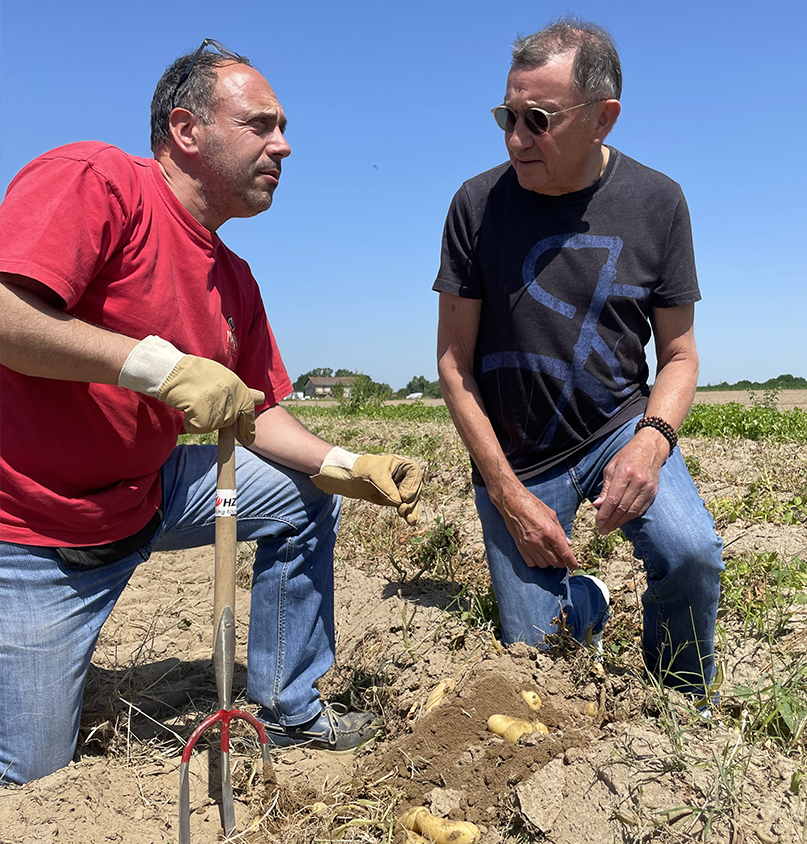 POULTRY IS A PRODUCT PART OF RESPONSIBLE CONSUMPTION
Sustainable poultry-farming is environmentally friendly as it creates less greenhouse gas.
Poultry consumption is also better for health.
Decrease of the environmental impact and good effect on health are the main reasons why people are eating less meat but from better quality.
This new consumption model is called flexitarianism.
The Chef's philosophy is part of this global trend.
If a concept is strong, Chef Westermann understands that the lifetime of a restaurant should not expand beyond 10 years.
With any concept, he knows when to turn the page and move forward.
Mon Vieil Ami,
2005 – 2016
One of the first 3-Michelin-starred chef's bistros and the first step outside Alsace of chef Antoine Westermann pays homage to the home cooking of his childhood vegetables by choosing the best market gardeners to accompany him. This restaurant is part of the first generation of bistronomists, and in 2005, it won the Best Bistronomic award in the Fooding guide. Antoine Westermann sold Mon Vieil Ami in 2016 in order to devote himself fully to the opening of New York.
In 2006, Antoine Westermann bought the famous Drouant restaurant where the greatest French literary prizes are awarded, the Goncourt prize and The Renaudot prize. It's a huge culinary challenge that allows him to pursue his idea of a feast at the table. He restores the dishes of the day with great French classics, and these dishes are often nominated as Parisian best off.
Drouant was sold to the Gardinier family of restauranteurs in 2018 so that Antoine Westermann could continue to focus on poultry.
Le Coq & Fils – The Bistro of Beautiful Birds,
2012 – Present
Le Coq & Fils is the first-ever poultry centric restaurant where Westermann utilizes his signature slow-cooking technique of poaching then roasting a bird. It opened its first location in Paris in 2012 and the second one in New York City in 2016 that is no longer under Chef Westermann control and cuisine since August 2018.
The restaurant was named, "The Best New York Restaurants of 2016"and Chef's Ile Flottante was named "Top 10 New York Dishes of 2016" by The New York Times.